Careers
We offer a rewarding career in a fast-paced dynamic environment
Working with us is challenging, varied and exciting, no matter the stage in your career.
We place a focus on personal development and provide a supportive team environment to help our team thrive as trusted advisers for our clients across an industry sector in transition.
If we have any live job vacancies, you can find these listed below - just click on the links to apply.
We also consider speculative applications - just get in touch with us, providing your resume.
---
Introduction
Gneiss Energy is a fast-growing strategic and corporate finance advisory firm operating within the transitioning energy, natural resources and infrastructure sectors. Utilising the deep investment banking and on-the-ground experience across the team, Gneiss Energy provides corporate finance services to one of the most dynamic sectors in the global economy. We specialise in transaction origination and execution, providing independent, strategic, financial, technical and commercial advice to financial sponsors and key industry players at both board and senior management level. The high level of service we offer is firmly founded on the knowledge, experience, insight and judgement of our advisers and consultants, gained over decades of in-depth involvement in the energy and infrastructure sectors at leading companies, enterprises and investment banks.
What We Do
Gneiss Energy provides specialist advisory services to private and public companies, with a key focus on:
Access to capital

Corporate M&A

Asset A&D

Strategic advisory

Energy transition advisory

Risk management




The Firm has significant corporate finance, operational and technical expertise covering a broad range of the energy sector including:
Renewables & Cleantech 

Oil & Gas

Infrastructure, Industrials & Services
The Role
Associates will be responsible for discrete, value-add packages of work, with clear deliverables including:
Preparation of analysis, research and due diligence for internal projects and live transactions and pitches

Preparing, building and reviewing presentations and information memoranda for a wider audience both within the Firm and externally

Conducting transactional due diligence and supporting the preparation of deal documentation

Gathering financial and operating information about companies, assets, industries, and projects and presenting this in clear, concise format to support transaction work

Conducting in-depth research and gathering market data to analyse trends and help value and price transactions

Taking a leading role on some transactions with the support of seniors, including the supervision of junior team members

Attending team discussions and client meetings

Other day-to-day analyst responsibilities include gathering trading and transaction comparables, asset screening, value-chain mapping and new business proposals

Supporting ad-hoc in-house operational activity
Qualifications
Required skills and experience:
University degree with an excellent academic record

3-5 years of experience in the financial services – particularly investment banking, consulting or transaction services with an energy focus

Ability to read and interpret financial information

Strong analytical and numerical skills

High level of proficiency in Microsoft Excel and PowerPoint

Solid experience in financial modelling

Results-driven and able to manage a wide range of responsibilities

Performs well under pressure against tight deadlines

Proven team player able to work in a collaborative environment

Committed to excellence in your work and maintain high professional and ethical standards

Ability to work in a formal environment and communicate with senior industry counterparties

High level of initiative with strong planning and organisational skills

Fluency in English
Location
The role will be based in our Edinburgh office.
Salary
Competitive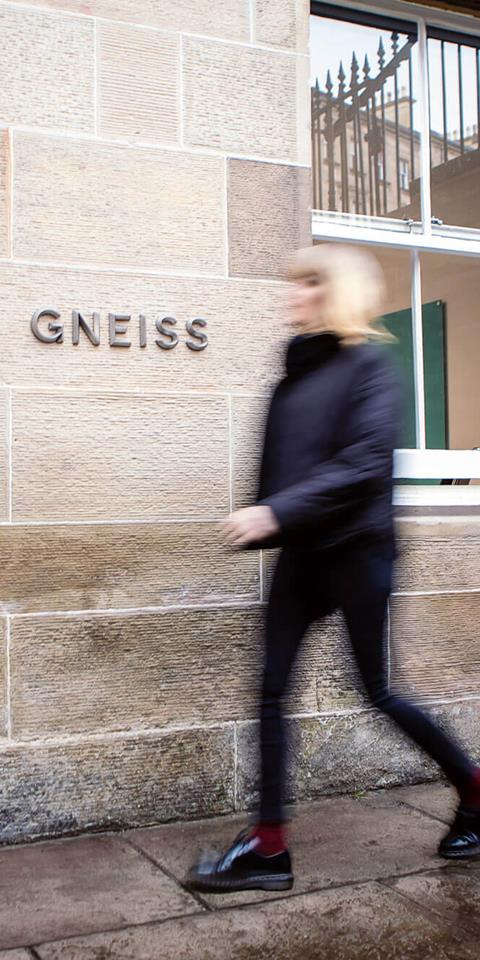 Summer internship 2022
Our Summer internship programme is fully subscribed for 2022 - watch this space for details of future programmes.
Gneiss is a select group of highly experienced and well-networked investment professionals, with a clear ambition to grow the business. An exciting pipeline, offices in both Edinburgh and London, and the firm's genuine commitment to investing in impactful training made for a highly attractive proposition.
---
jurisdictions we have operational or transactional experience in
employees working at Gneiss
years combined experience in the energy industry
billion dollars in transactions and deals
Connect with us
Our high level of service is firmly founded on the knowledge, experience, insight and judgement of our team. Find out more about what we can do for you and start your partnership with us today.