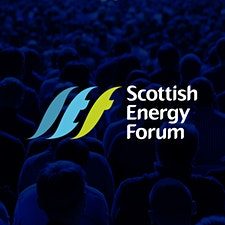 Event
Scottish Energy Forum: Economic Outlook with Spencer Dale
As a proud sponsor of the Scottish Energy Forum, Gneiss is delighted to attend the upcoming presentation of BP's Economic Outlook with Spencer Dale, Chief Economist.
Geopolitical uncertainty and worries over energy security have never been more prevalent than they are today.
On the 2nd March 2023, Spencer will consider the outlook for global energy markets over the next 20 years, and some of the key issues and uncertainties this raises for the energy industry.
Spencer Dale is group chief economist of BP plc. He manages BP's global economics team, providing economic input into the firm's commercial and strategic decisions. BP's economics team also produces the annual Statistical Review of World Energy and Global Energy Outlook.
Click here for more details.
Scottish Energy Forum: Economic Outlook with Spencer Dale
02 March 2023
January 25 2023
Gravitricity appoints Gneiss Energy to lead £40 million growth plan
November 07 2022
Gneiss is authorised by the FCA
Energy Services and Infrastructure
September 26 2022
Gneiss advises Specialist Marine Consultants on its 100% acquisition by OEG Offshore
September 01 2022
Developing our Future Leaders
Connect with us
Our high level of service is firmly founded on the knowledge, experience, insight and judgement of our team. Find out more about what we can offer you and start your partnership with us today.